The Best Graduation Gifts for 2019
Posted on

5/13/2019 2:33 PM

in Promotion by

Jay Lee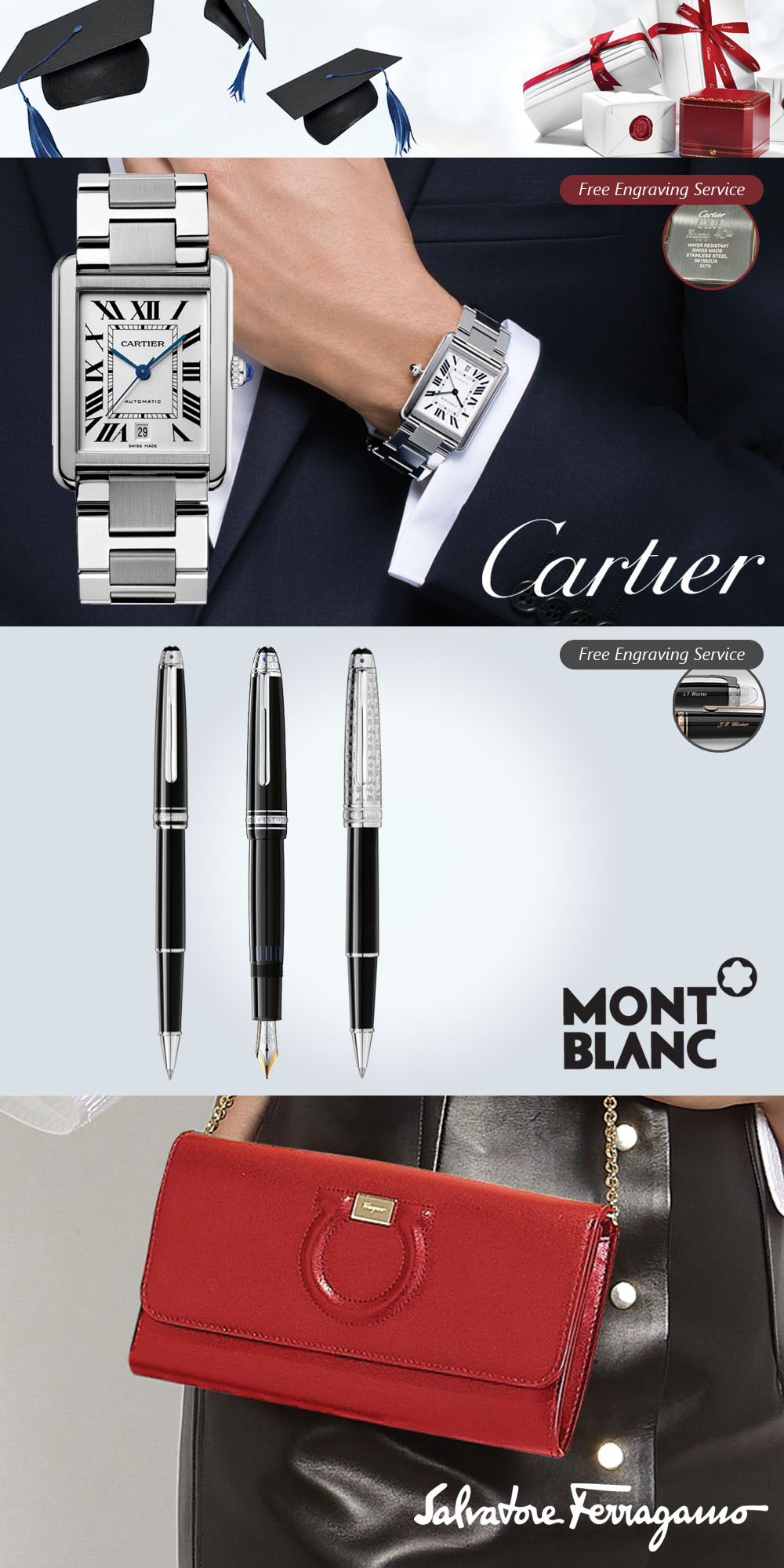 뜻 깊은 졸업 선물, 코스모스에서 준비하세요!
시간의 소중함을 담은 까르띠에 탱크 솔로(Cartier Tank Solo) 시계,
최고급 워치 메이킹 몽블랑 서밋 2(Montblanc Summit 2),
시계 필기류의 상징적인 선물 아이템 몽블랑(Montblanc) 만년필과 펜,
재물과 행운을 가져다주는 페레가모(Ferragamo)의 레드 아이템 등
졸업 선물을 준비하고 있다면, 다양한 명품 브랜드와 신상 아이템을 코스모스에서 만나보세요!
You must be logged in to post a comment.
click here to log in